About Family Investors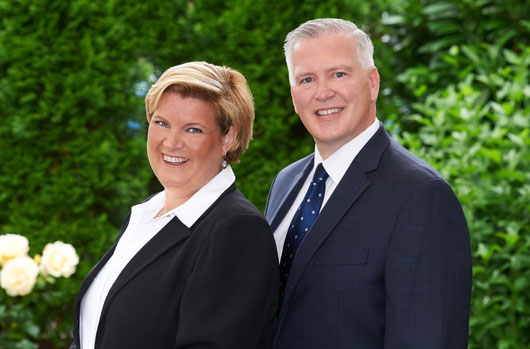 Leadership and Experience
Peter J. Chemidlin, President

Peter has been involved in the securities industry since 1994. He teaches financial adult education classes at local high schools and colleges in addition to actively servicing his clients' investment and financial needs.
Joseph P. Chemidlin, Vice President
Joe has been with Family Investors Company since 1965. A veteran of both "bull" and "bear" markets, his broad investment experience is beneficial to all his clients.
Matthew P. Chemidlin, Account Executive

Matt has been with Family Investors Company since 1998. Prior to joining the firm, he worked for several years in the mortgage industry. He has taught investment education classes at local high schools and colleges and considers it an honor and privilege to have the opportunity to help his clients, family and friends simplify, consolidate and most importantly, gain a better understanding of their investment portfolios and overall financial needs and objectives.
Edna Trujillo, Financial Operations Officer
Edna joined Family Investors in 1998. Prior to that, Edna worked at Delloitte and Touche as a senior auditor. She was then recruited by Bank of America to become an internal auditor. She then went on to become a senior financial analyst at American Home Products. Edna's main responsibilities at Family Investors include the processing of financial and accounting data, financial reporting to management and to investment company regulatory agencies.
Janet Lesce, Office Administrator

New "Family" member Janet Lesce joined Family Investors in September of 2014.  After being home for 16 years raising her two daughters aged 16 and 19, she is excited to return to the work force.  Before raising her children she worked for JP Morgan Chase as a human resources generalist in the Trading Operations and Technology Department.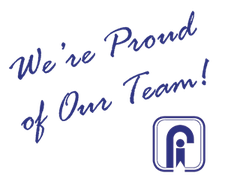 Fred J. Chemidlin, Jr., Founder

Fred founded Family Investors Company in 1960. A long-time active member of many civic and church groups, Mr. Chemidlin's dedication to his clients' needs is exemplary of the ideals Family Investors Company stands for. "Personalized service and balanced investments is the key to financial peace of mind."
Darraugh A. Valli, Vice President of Operations

Darraugh has been with Family Investors Company since 2000. Before joining the firm, she worked for Lord Abbett & Company for more than 10 years and was Director of Sales Support while there.
Steve Goldberg, Account Executive

Steve has been with Family Investors Company since 2000. An active member of the community and frequent speaker, Steve uses his 20 + years of industry experience, in addition to a customer service mindset, to help his clients meet their financial goals by providing them with appropriate investment and insurance products and advice.
Lynn Bjorklund Galgano, Advisor Assistant

Lynn joined Family Investors in June of 2014. She had been at home for nineteen years raising her two girls, now 17 and 20.  Before leaving to raise her children she worked in New York City in the financial services industry. She was an arbitrage trader for several years and then moved to mergers and acquisitions financing as well as bankruptcy financing. She has been credit trained and holds the series 7 brokerage license.  While at home with her children she tutored mathematics, volunteered at local schools and worked part time helping local businesses with marketing.
Luis A. Guzman, Account Executive
Luis joined Family Investors in June of 2015.  He has a Masters of Accounting from George Washington University, and Masters in Taxation and Financial Planning from Bentley University.  In addition, he holds a CPA (Florida and Puerto Rico) and CMA.  Luis has been employed as a tax professional for a major pharmaceutical company for over 25 years.  Prior to his current employment he was a college professor at the University of Puerto Rico, a Financial Analyst for Hewlett Packard and worked in the tax department for Delloitte.
We Are The Family Difference!
At Family Investors Company, we offer an approach to financial management that we call the Family Difference:
We Listen We know the right questions to ask. Your answers provide us with in-depth information about your priorities and investment goals.
We Advise We provide our clients with straightforward recommendations. These practical recommendations identify and structure investment strategies that are both realistic and achievable.
We Perform Once your investment strategy has been approved by you, we put it to work. We try to be flexible to changing market conditions and inform our clients of new opportunities as they arise.
We Care That's why we make every effort to be accessible and responsive to your needs. We want you to become part of our "Family," for it is this close relationship that will enable us to provide you with the best value and service possible.