Products and Services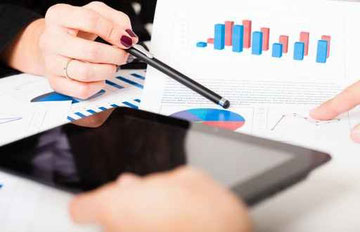 Investment management is a complex chore for the average individual. That's understandable, because intelligent investing requires time, talent and training. The prudent investor seeks a firm that can offer help in selecting and acquiring a suitable portfolio of investments.
We provide a full range of services in the areas of investments and financial counseling.
* Our professional representatives are available to answer questions and offer advice on investments and your financial future. There is no obligation for this service.
* As an independent broker/dealer, we can recommend the purchase of products or programs with impartiality.
* On behalf of our clients, we purchase and sell stocks and bonds. All transactions are completed through a New York Stock Exchange member firm.
* Upon request, we can recommend outside consultants such as a CPA. This can often result in significant tax savings.
* We recognize that there may be circumstances where a complex financial situation exists. In these circumstances, an in-depth study may be necessary to help the investor come to an appropriate decision. An applicable service fee may be charged upon mutual agreement.
Our array of investment products & services include:
Stocks
Bonds

Corporate
Municipal
U.S. Government

Mutual Funds

Money Market
Stock (Domestic & International)
Bond 

Tax-Free Investments
Retirement Plans

IRA (Traditional & Roth)
SEP
SIMPLE
401(k)
403(b)

For Children

Custodian Accounts
Educational IRA
529 Plans 

Annuities
Insurance

Life
Disability
Long-Term Care
Health 

Portfolio Analysis
Investment Classes